MOTHER NATURE'S CYCLES AND SEASONS. 
A soul-destroying and claustrophobic morning room and kitchen space has been architecturally reworked into a large, open-plan completely glazed pavilion that forms the best possible relationship with the movements of the afternoon sun. To the rear, large sliding glass walls and a small bridge over a reflection pool allows for a powerful sense of connection with a gravel garden softened with living curtains, trees, ornamental grasses, stones and a sitting area from which to contemplate nature.
Workflow: SketchUp, V-Ray for SketchUp, Photoshop, Color Efex Pro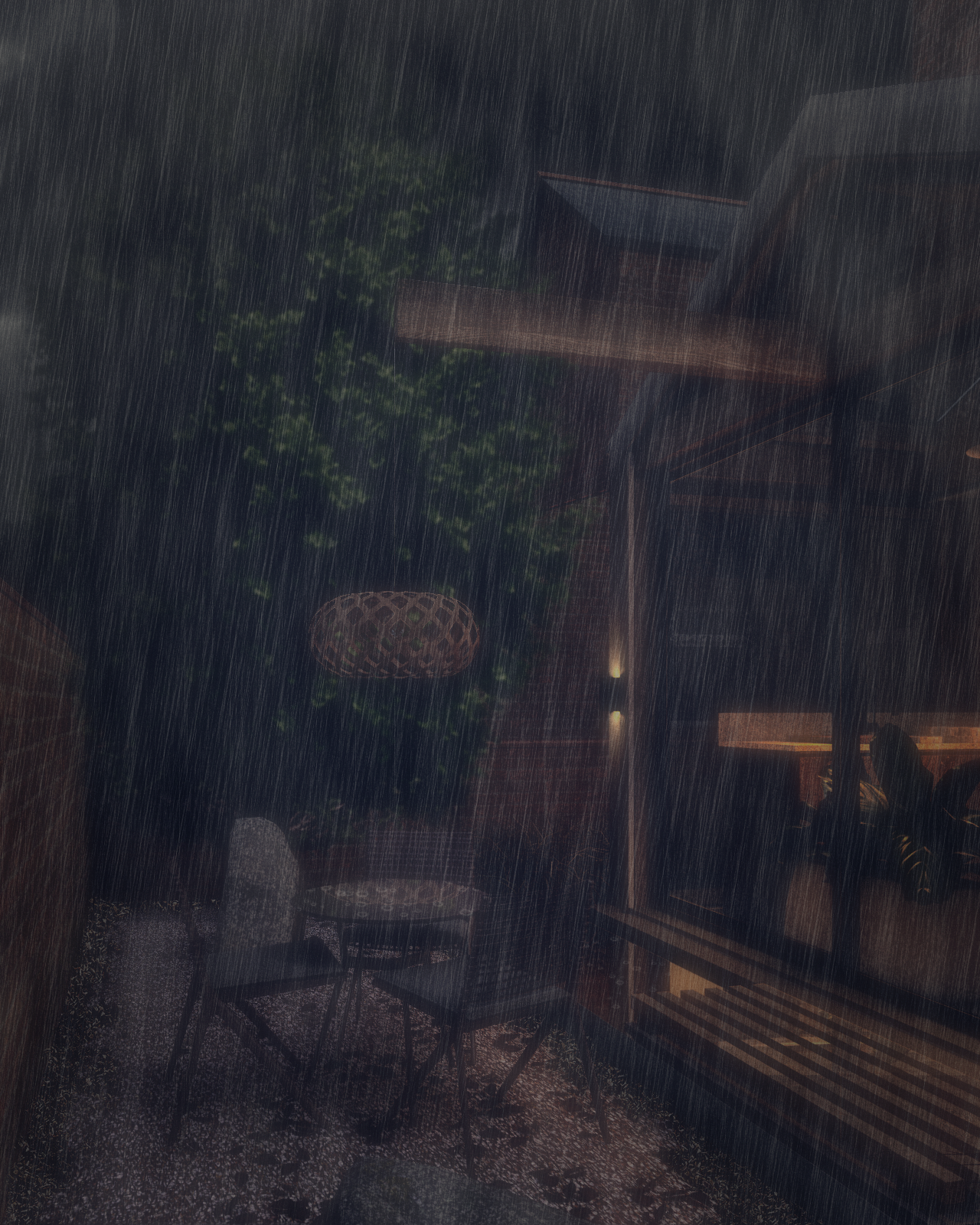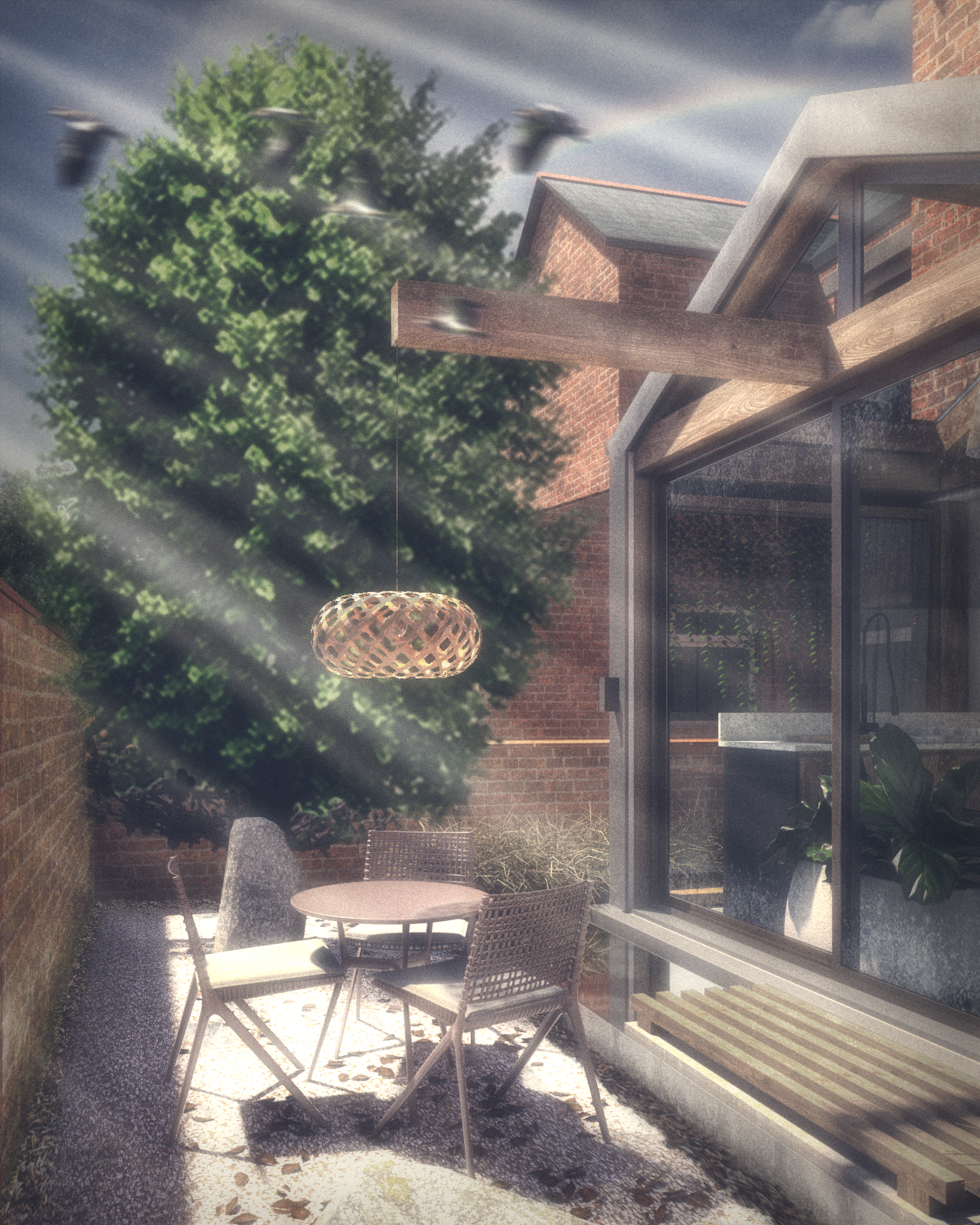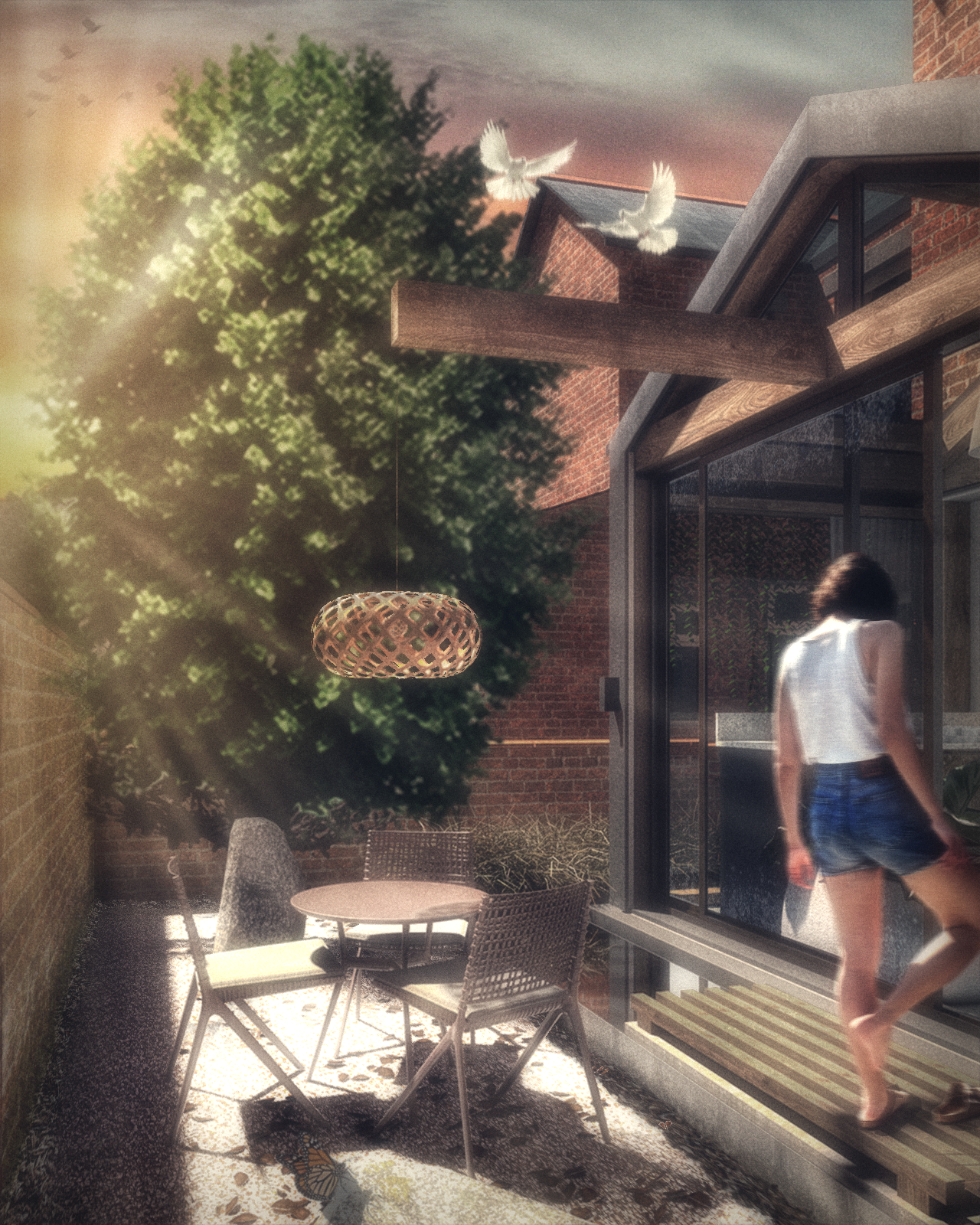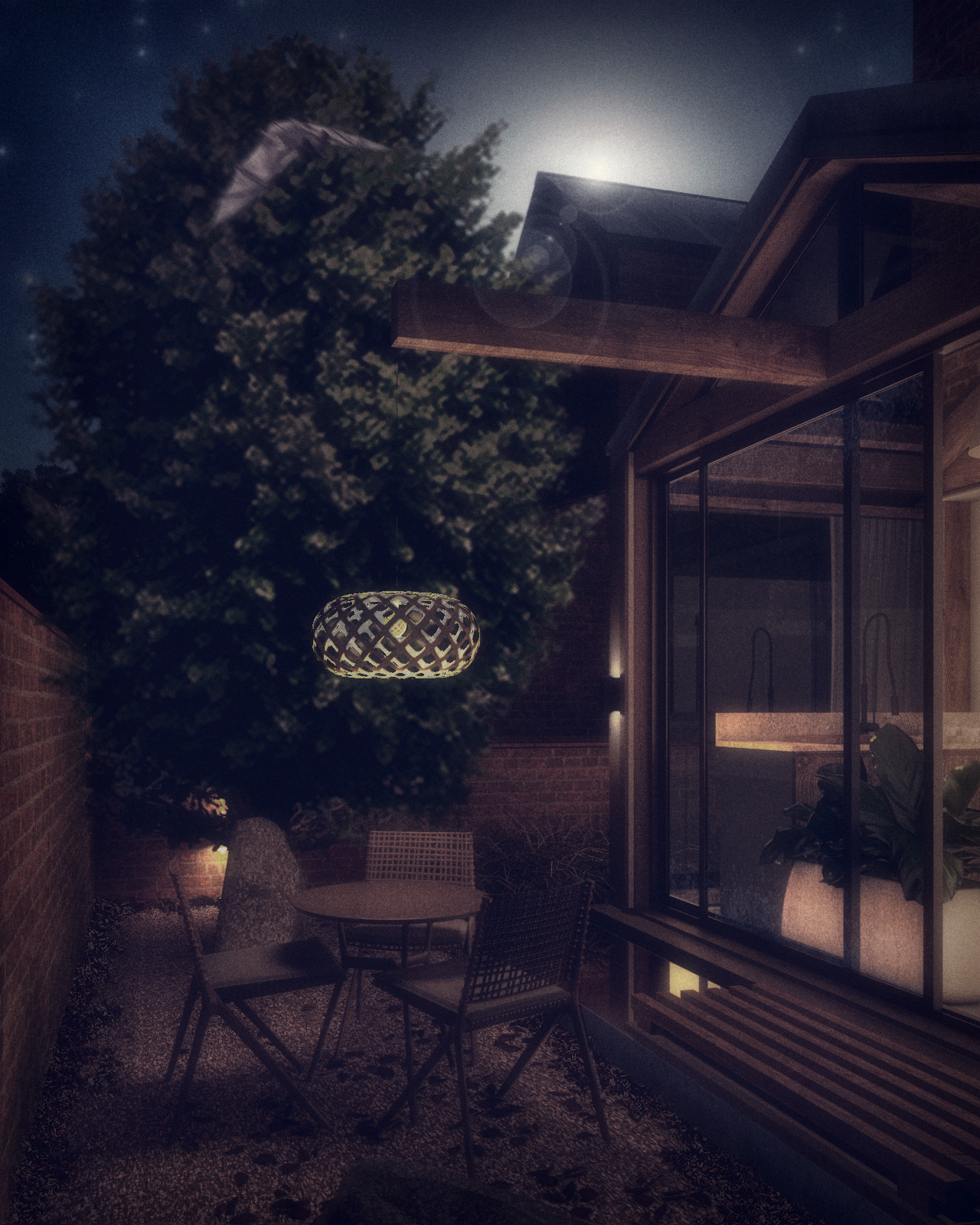 Each moment of the year has its own beauty.