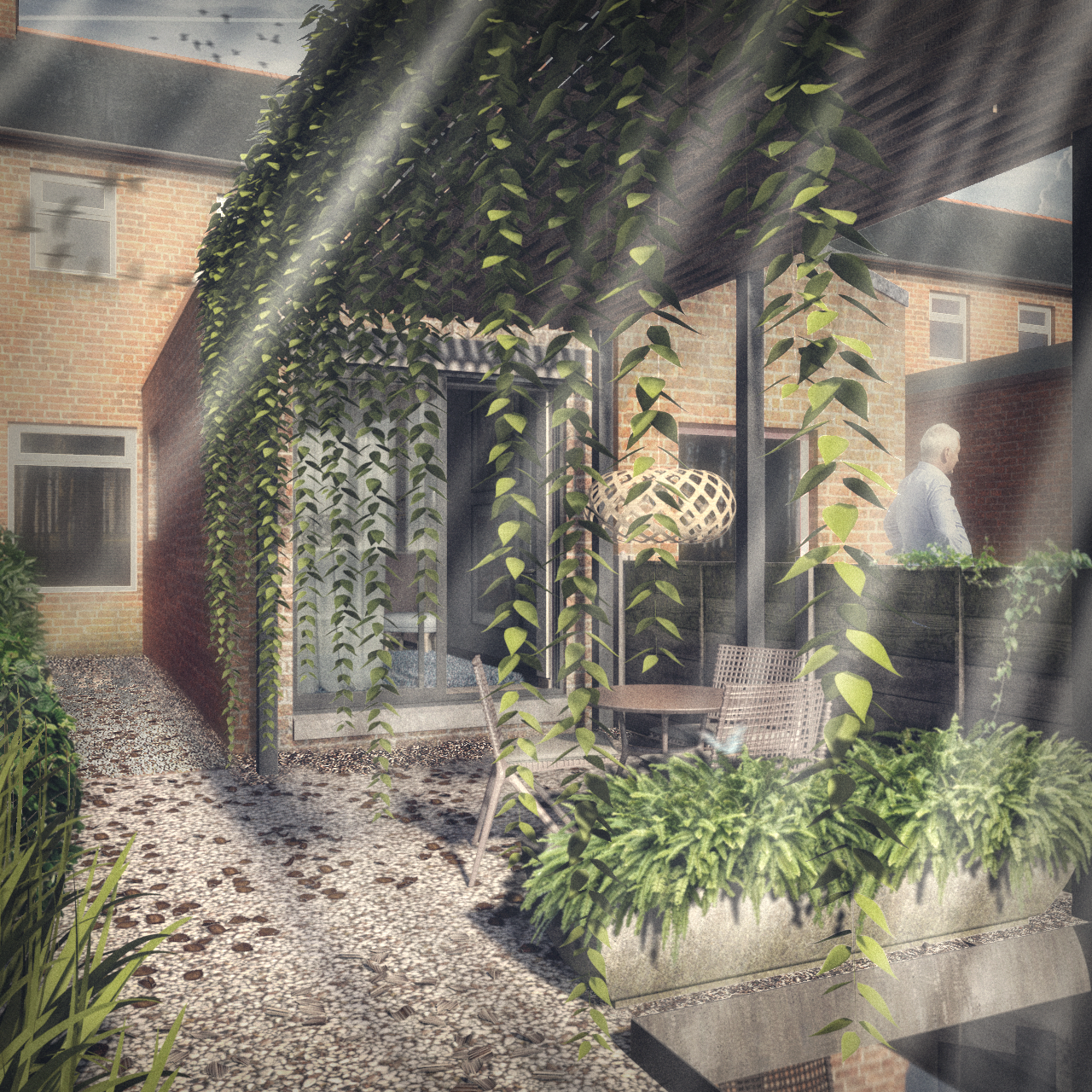 INTERIOR AND EXTERIOR WORK AS ONE. 
Grundy Street involves the remodelling and refurbishment of an  "annexe" - featuring a claustrophobic kitchen and laundry room- associated with a delightful double bedroomed, Edwardian terrace 
situated in Heaton Mersey's conservation area. 
The rather ambiguous brief was to create - for two bike lovers - an open-plan, multi-functional space with a level of transparency that not only permits natural light to permeate but also allows the garden and landscape beyond become an integral part of the home.
Workflow: SketchUp, V-Ray for SketchUp, Photoshop, Color Efex Pro