Poets and philosophers have long held the belief that exposure to the natural world produces restorative benefits that promote recovery from stress, mental fatigue. or other psychologically or physiologically adverse conditions. In the past few decades, this phenomenon has been tested empirically by scientists and now evidence is accumulating at a remarkable rate.
See below the ten nature-based principles that are artfully integrated throughout the design process.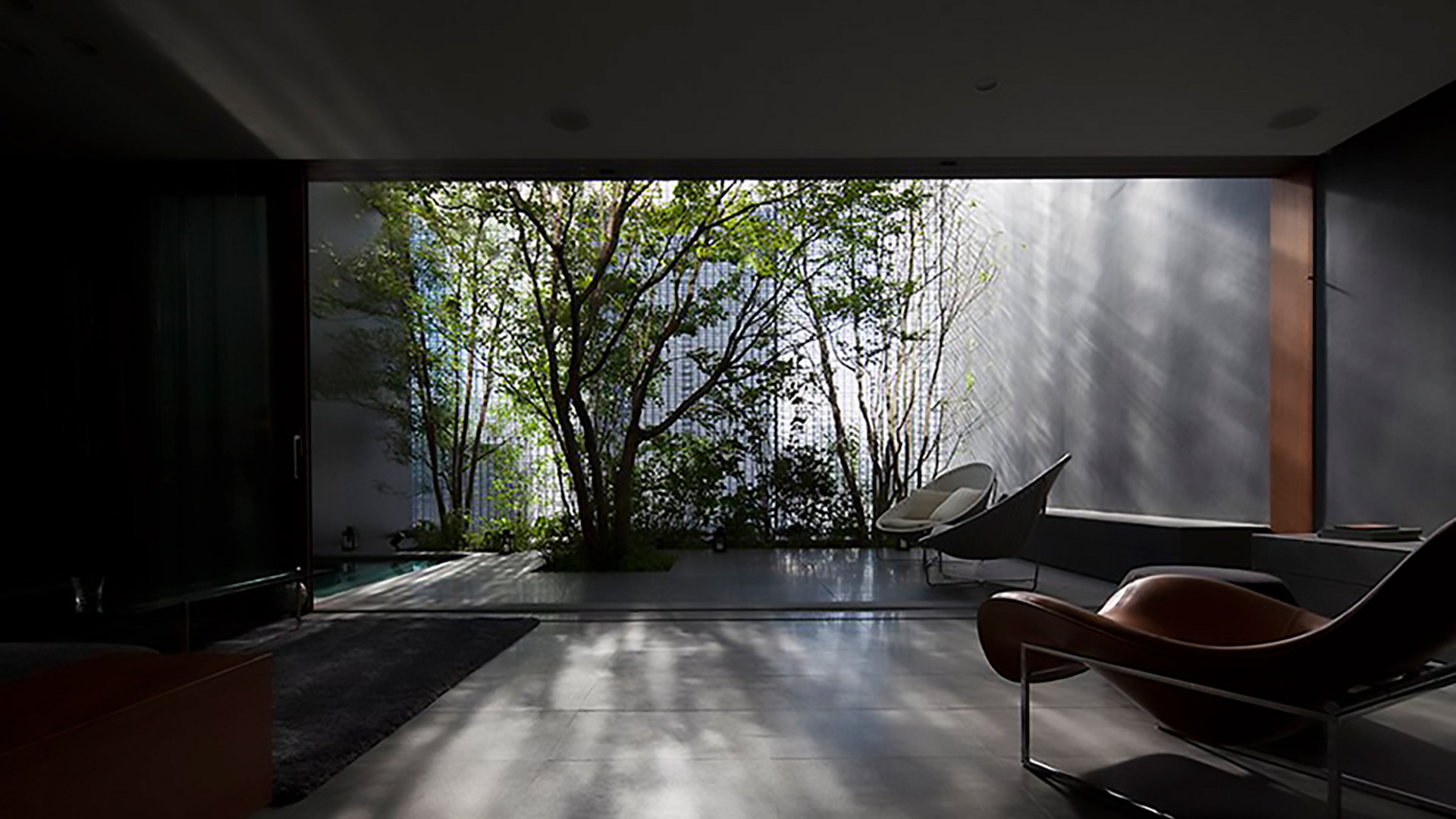 A visual connection with nature.
Walls, and openings, that visually connect you to the world outside can reduce stress, improve positive emotional functioning, as well as improve concentration and recovery rates, so I like to purposefully create small oasis' of calm where you can sit, or lie, and quietly take in the views of your garden or the vista beyond.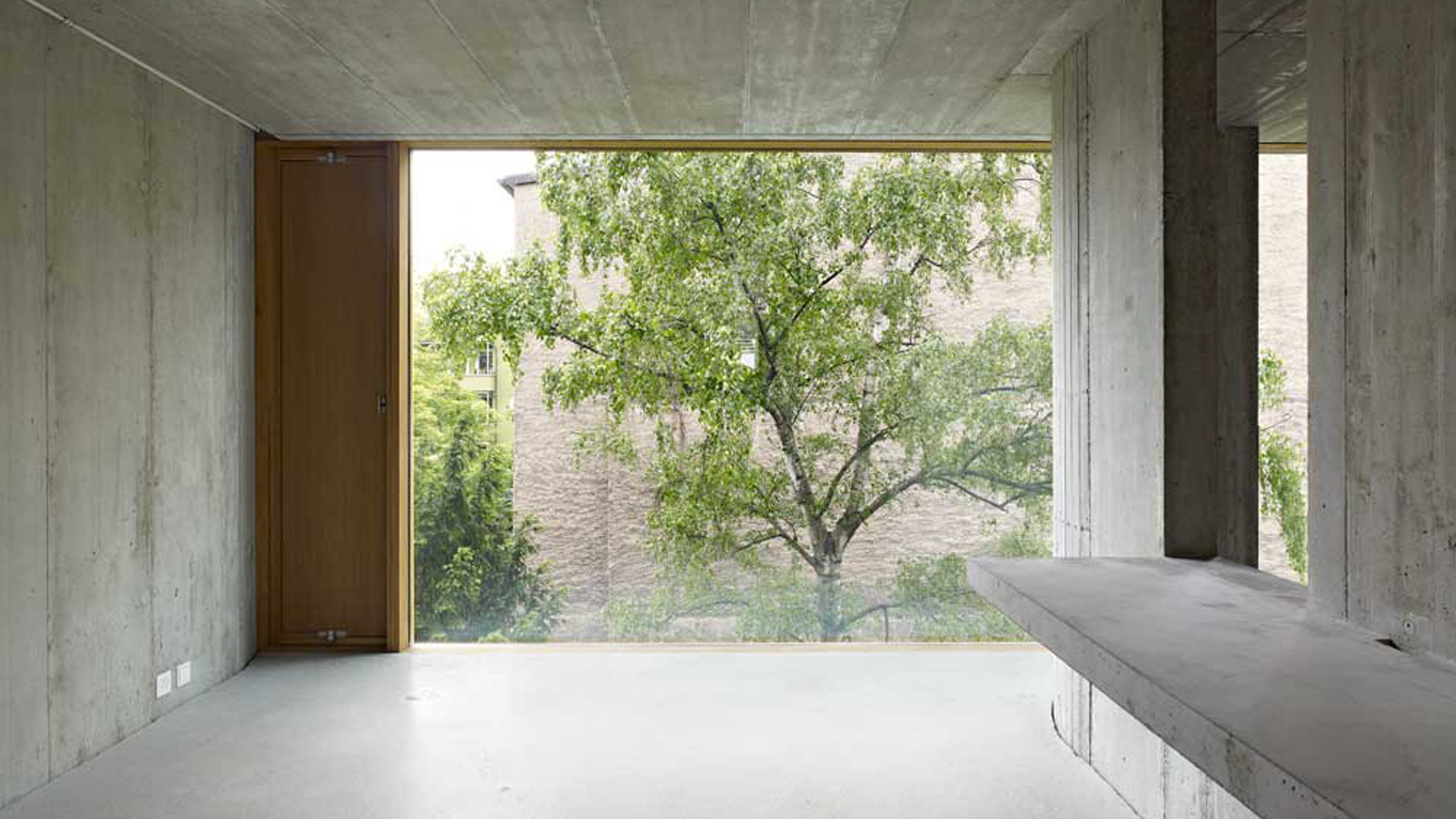 Walls that harvest solar gain - the free and natural heating provide through glazing by the sun - can help reduce or eliminate your dependence on fossil fuels. We all know this gift from the Earth is in
terminal decline
, so I tend to shift away from small window openings and towards more generously proportioned openings that form the best possible relationship with the sun.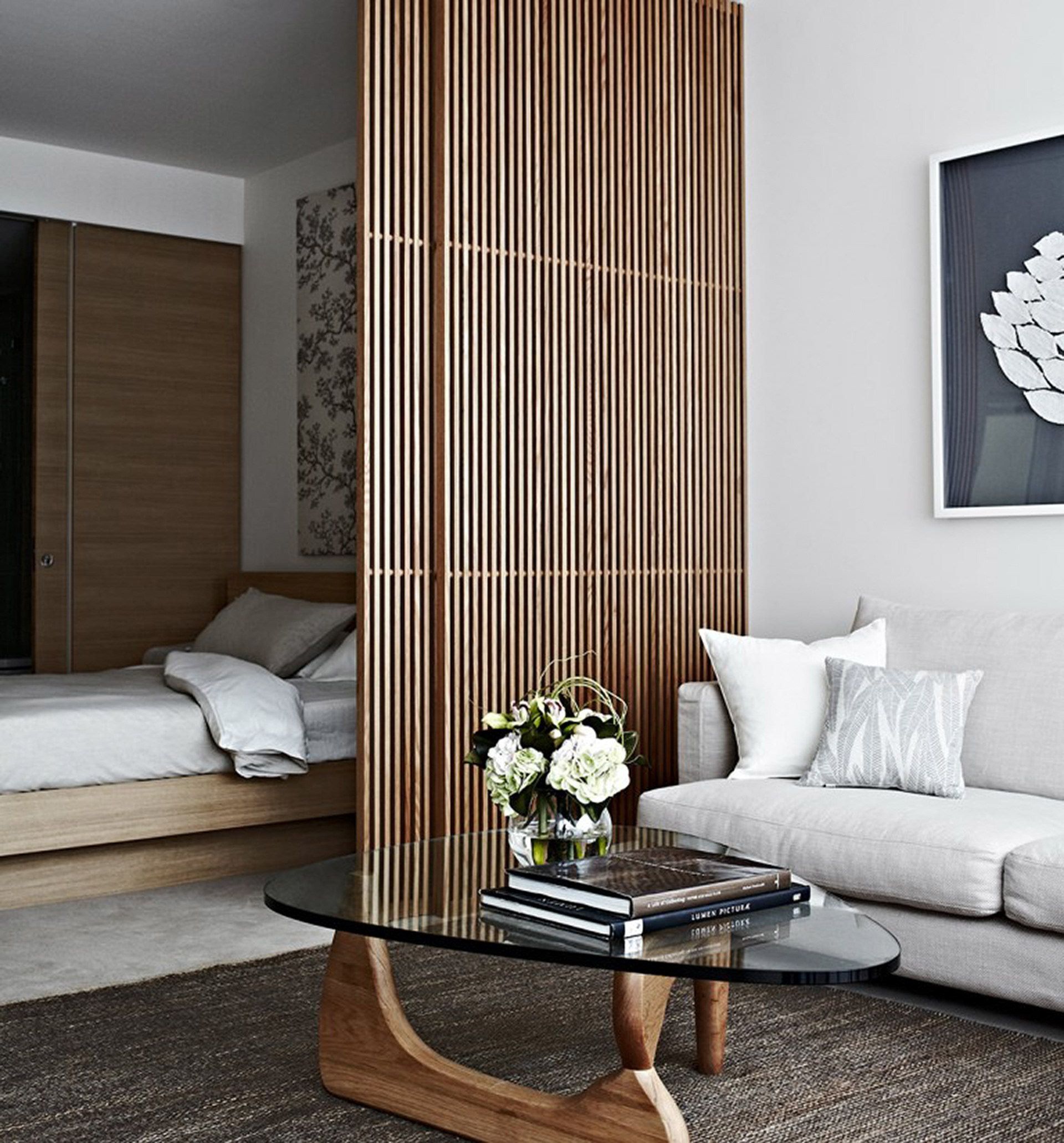 Thermal and airflow variability.
Walls that confer subtle changes in air temperature and airflow across the skin feel refreshing, improve concentration and increase comfort, so I will always try to incorporate, when possible, large, sliding glass doors and screen systems that work to regulate the internal air temperature as well as bring fresh air in and send stale air out.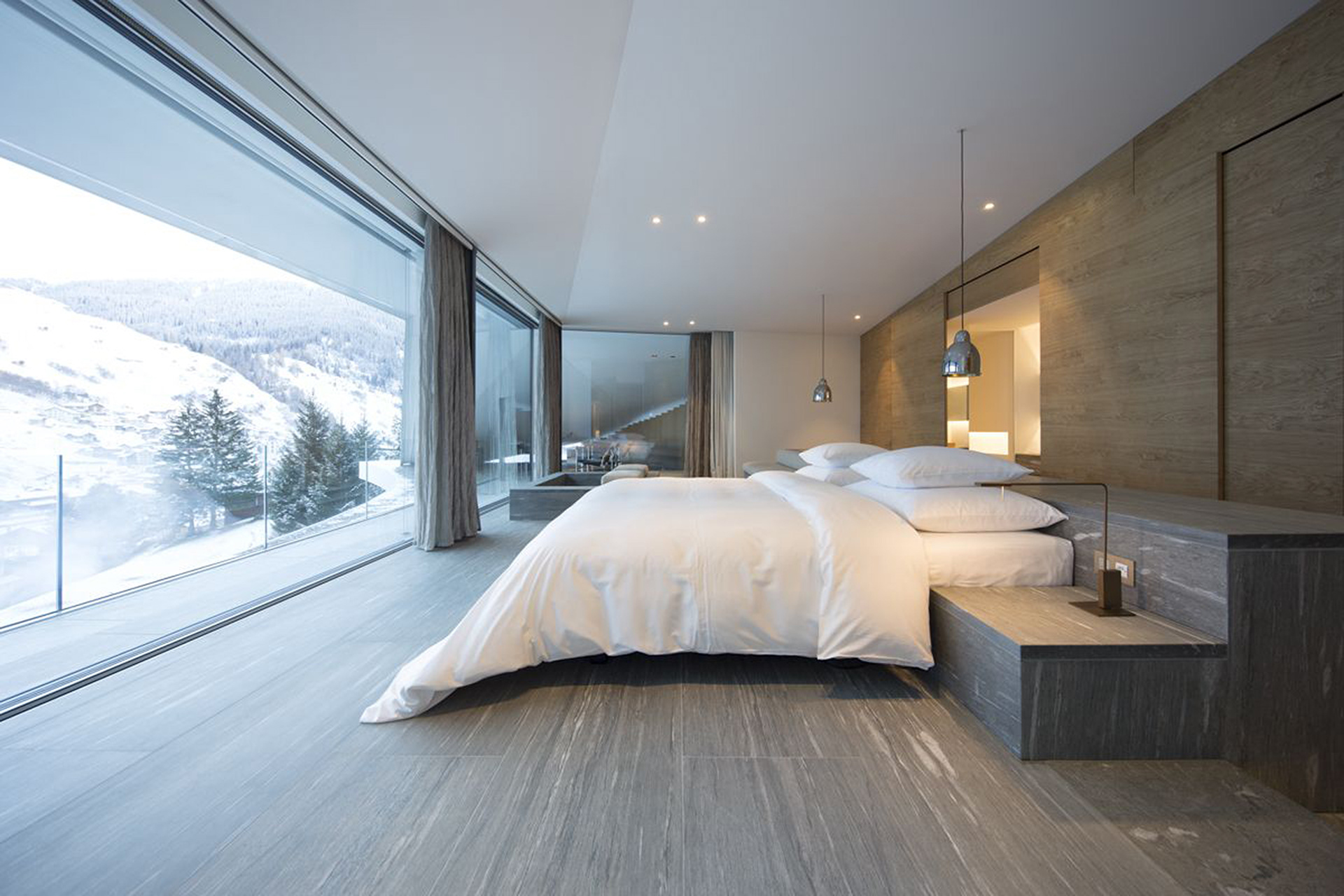 A "fabric-first" approach.
The loss of solar gains through the walls, and windows, of your home keeps you dependent on fossil fuels that are becoming increasingly expensive. In response to this grim trajectory, all models will feature beautifully concealed high-performance insulation and airtight membranes that will help you reduce, or even eliminate, the costs of heating your home in winter.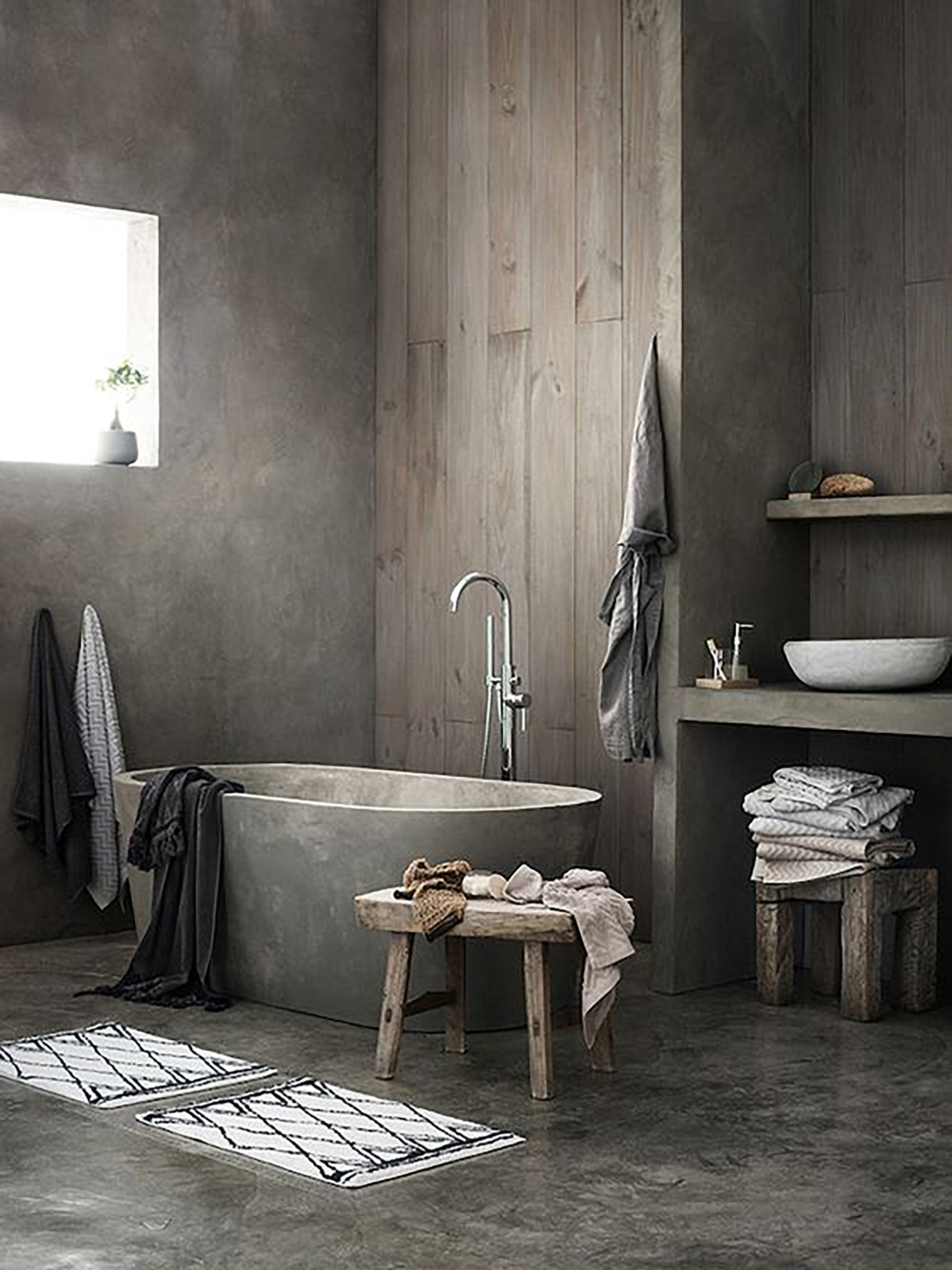 A material connection with nature.
Walls, and floors, with a solid material relationship with nature not only feels rich, warm and stimulating to the touch but also engenders positive cognitive or physiological responses so I like to advocate enveloping your new walls with a palette of materials such as timber, clay, brick, marble and stone. 
"Biophilia, if it exists, and I believe it exists, is the innately emotional affiliation of human beings to other living organisms"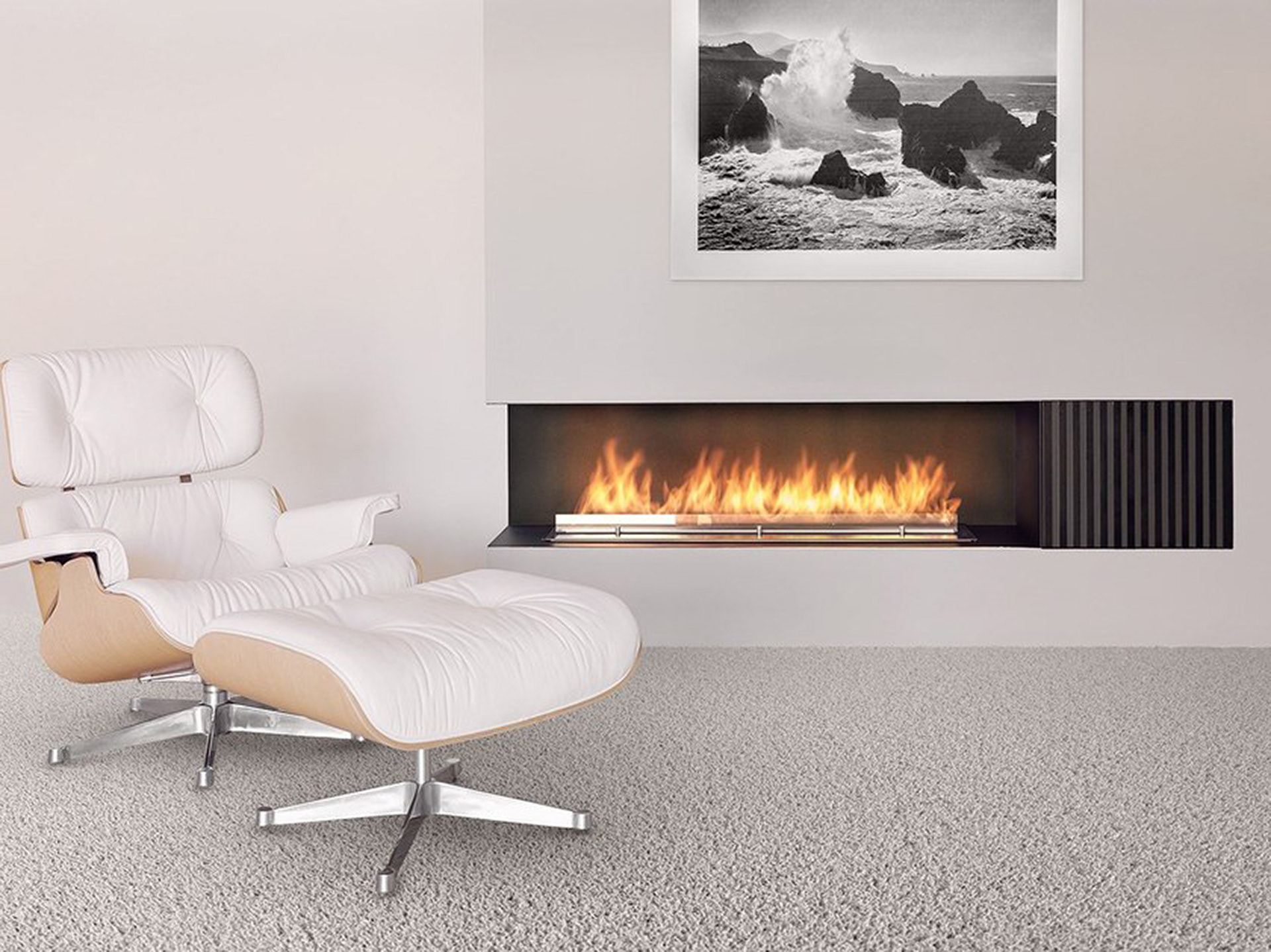 Low carbon heating and lighting.
Given that our dependence on fossil fuels for heating and lighting also has a profound and negative impact upon the environment, I am a great advocate for walls that incorporate state-of-the-art, highly efficient, heating and lighting technologies that complement the incorporation of passive solar heating and a fabric-first approach.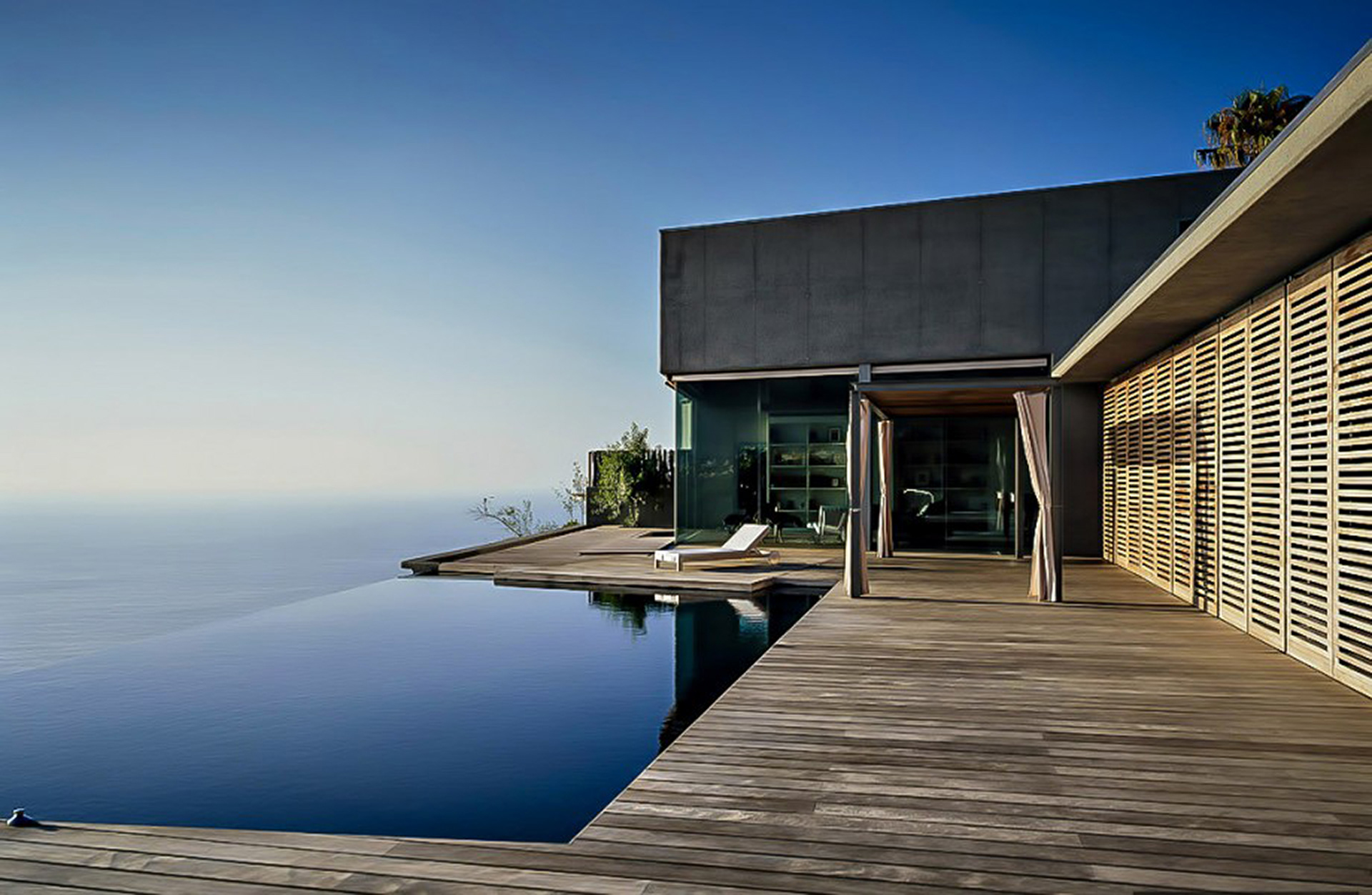 Walls that enable you to see, hear or touch water can help to reduce stress, increase feelings of tranquility, lower heart rate and blood pressure as well as improve concentration, and so I like to integrate beside all exterior walls, simple yet elegant water elements such as rain chains, reflection pools, fountains and shallow pools.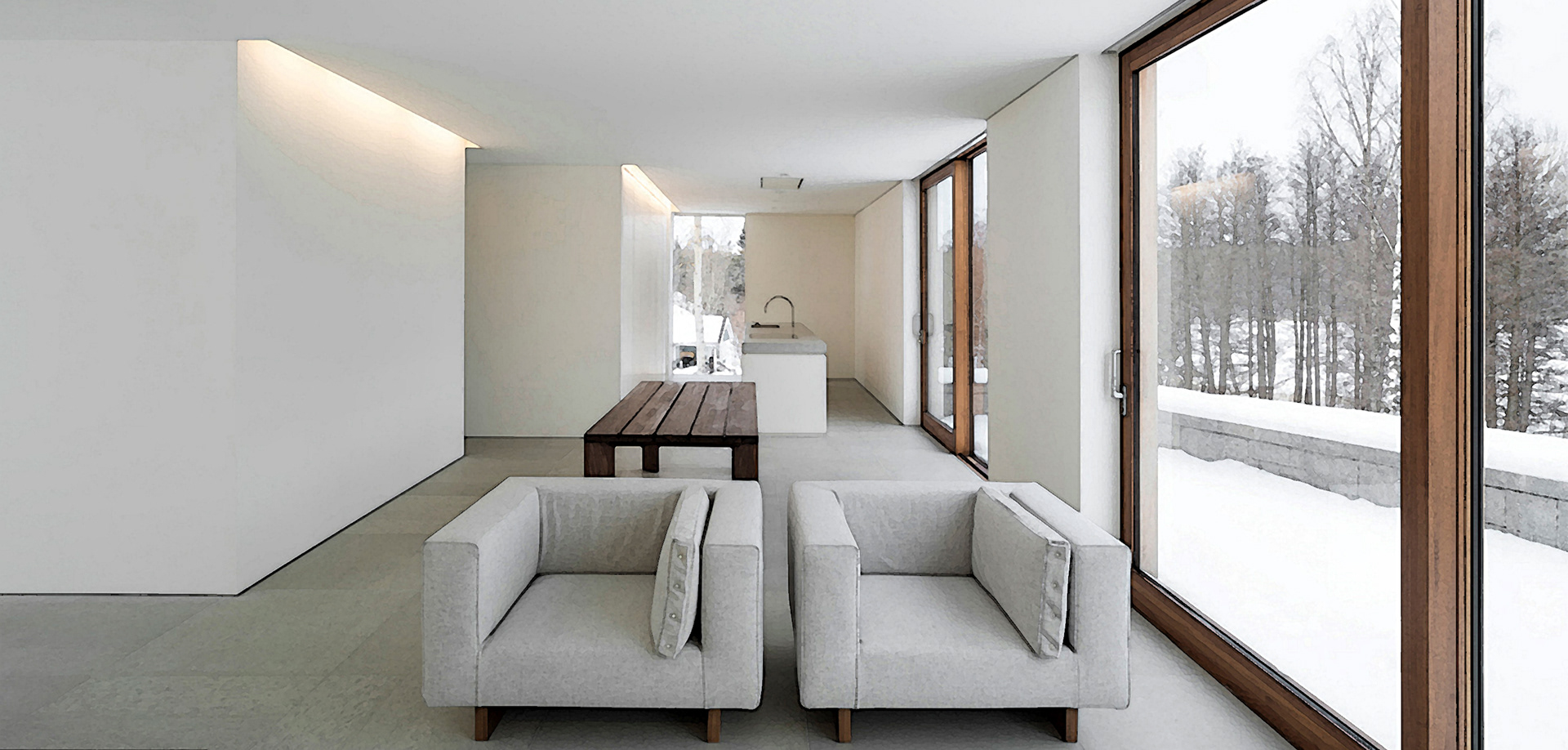 Dynamic and diffuse light.
Generously proportioned openings that allow natural light to permeate interior space, can invigorate, induce a positive mood, improve the balance of serotonin and melatonin and reduce the need for "soul-destroying" artificial lighting, so I will always try to create inviting interiors that do not have to rely on artificial light.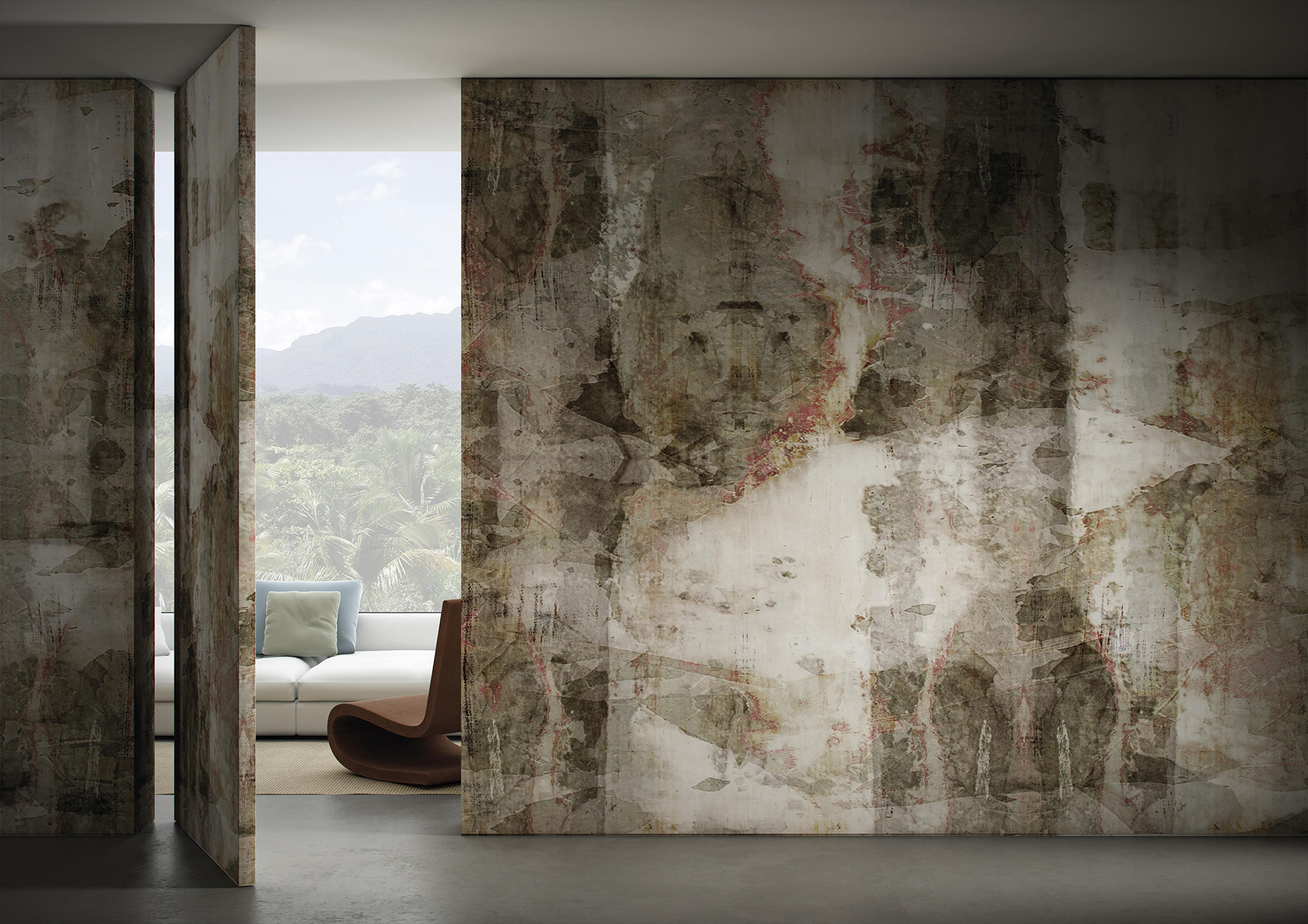 Biomorphic forms and patterns.
Walls with backdrops that reference contours, patterns, textures or numerical arrangements that persist in nature can feel interesting, possibly captivating, contemplative or even absorptive; as wells as reduce stress and enhance concentration, so the odd wall might be modified to accommodate elements inspired by trees, leaves and flowers.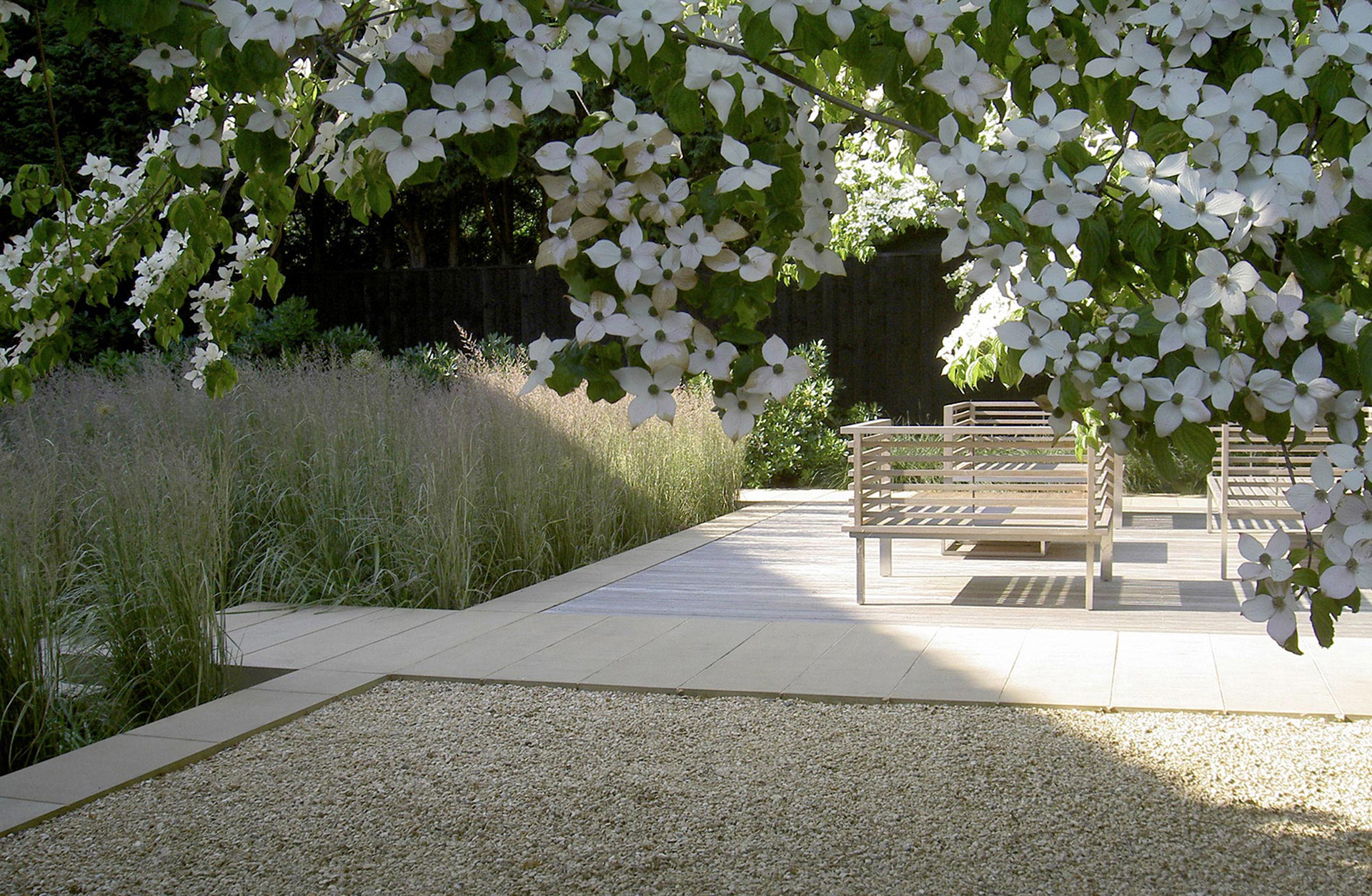 Non-visual connection with nature.
Walls that enable you to smell and hear the broader world outside can accelerate physiological and psychological restoration, reduce cognitive fatigue and help motivation. Given this phenomena, I will always try to establish links between interior and exterior spaces to invite in the sounds and aromas of the natural world. 
Open up your home to the wonders of nature today.

There is no charge for the first meeting.